news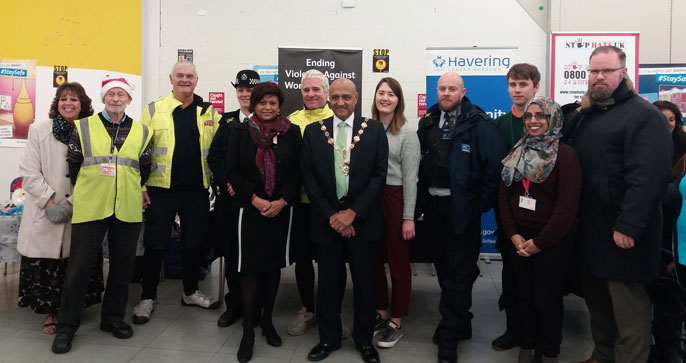 Havering Christmas community Pop Up shop opens
Havering Council opened its annual community safety pop up shop in The Brewery in Romford today.
The shop, situated opposite Patisserie Valerie, will open Monday to Friday, until December 21, and will provide advice and information about how residents can keep themselves safe over the festive season. The space has been given free of charge by The Brewery and is being supported by the Safer Neighbourhood Board.
Among those taking part are London Fire Brigade, the police, Havering's community safety team, Safer Transport, the road safety team, Victims Support, Westminster Drug Project, as well as many others. Councillor Dilip Patel, Mayor of Havering, said:
"Christmas is a great time of the year, but it's also a time when we let our guard down a little. We want people to have fun, but also to think about their own and others safety. There are lots of tips and advice available to help residents at home and while out and about."
Tom Stobart, Centre Manager for The Brewery, said:
"We love to support anything that the community safety team does, as they so much for us throughout the year in helping to keep the town centre safe. The shop is located in a prime position to reach the thousands of people passing through Romford each day."
Tips include:
Don't tempt the burglars – make sure that Christmas gifts are not in view from the outside
If you are shopping, ensure your valuables are out of sight – the most common item stolen is a mobile phone so put it in your bag if you can't close your pocket.
Don't share where you are and if you are alone on social media, especially if you are travelling at night.
If you're drinking, leave your car at home and make arrangements to get home safety.
Safety tips are also available online by visiting – www.havering.gov.uk/staysafe